such education, when once instilled into the mind of the would-be aviator, becomes part and parcel of his mental make-up and goes a long way toward creating in the aviator's temperament the supreme qualities of foresight, forethought and caution, the exercise of which is the fundamental requisite to safe and sane flying.
Secondly, an explanation as to the wrong ideas and false notions which most of the public have regarding the sensations in aerial travel, is comprehensively given. This is followed by an exact description of the sensations experienced by the lecturer while traveling through the air.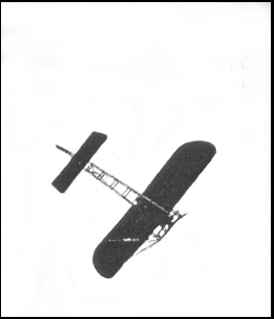 Capt. Horacio Ruiz, of the Mexican Army, making a spiral glide under the supervision of his instructor, Mr. Jerwan

.