PACKARD DIESEL ENGINE:
PACKARD MODEL DR-980 OF 1928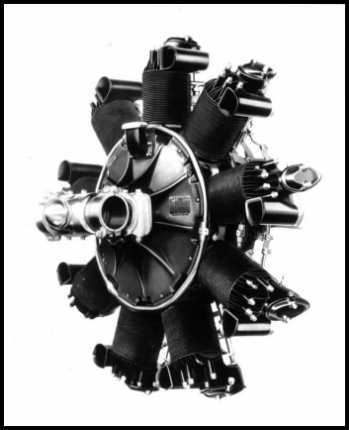 This is the engine which made the Endurance Flight successful.
Specifications
Type
Cylinders
Cooling
Fuel injection
Valves
Ignition
&nbsp
Fuel
Horsepower
Bore and stroke
Compression ratio
Displacement
Weight
Weight-horsepower ratio
Where manufactured
Fuel consumption
Fuel consumption
Oil consumption
Outside diameter
Overall length
Optional accessories
4-stroke cycle diesel
9---static radial configuration
Air
Directly into cylinders at a pressure of 6000 psi
Poppet type, one per cylinder
Compression---glow plugs for starting---air compression 500 psi at 1000 F.
Distillate or "furnace oil"
225 at 1950 rpm
4 13/.16 x 6 in.
16:1---maximum combustion pressure 1500 psi
982 cu in.
510 lb without propeller hub
2.26 lb hp
U.S.A.
.46 lb per hp/hr at full speed
.40 lb per hp/hr at cruising
.04 lb per hp/hr
45 11/16 in.
36 3/4 in.
Starter---Eclipse electric inertia; 6 volts. Special series no. 7
Generator---Eclipse type G-1; 6 volts
Instruction Book for the Packard-Diesel Aircraft Engine (Detroit: Packard Motor Car Company, 1931), p. 3.
The specifications from SMITHSONIAN ANNALS OF FLIGHT,
The First Airplane Diesel Engine
Packard Model DR-980 of 1928 - Robert B. Meyer 1964