James W. Johnson. and yours truly
April 4, 1915
North Island Curtiss Camp
San Diego, Cal.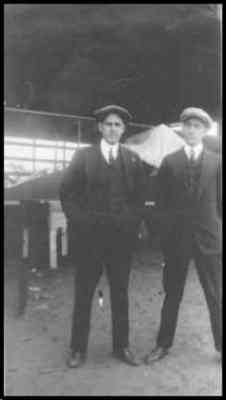 Walter arrived at the Curtiss Aviation School on North Island in the Spring of 1914. He rented a room with his new friend Jimmy Johnson. They got up every morning at five o'clock and rode a trolley to the pier to catch the motor launch to the North Island dock.